RZA & Adisa Banjoko at the Independent in SF Dec. 11th 2007

The Abbot & The Bishop in the building. Be on your best behavior.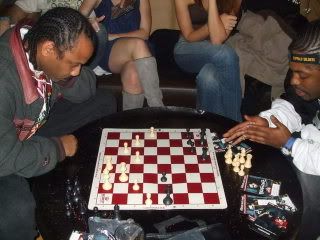 DJ Kevvy Kev & Wu-Tangs Rugged Monk mano y mano
.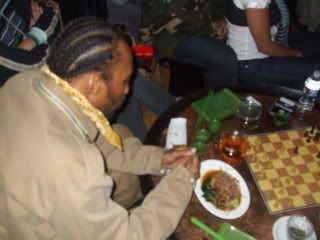 After playing for a sold out house, RZA destroyed any takers on the 64 squares while eating veggies and drinking tea.
-HHCF
Much love to DLabrie, Benflows, M 80, Gumby from OTM and Brian Zisk!!